Business Services
Data-Link West Inc is a small computer services company located in Bellingham Washington. We take pride in being able to small and mid size businesses with their computer needs. From fixing a driver problem on a desktop machine to hooking up a whole office to the Internet with state of the art firewall systems, to full featured Business software Data-Link West Inc can help.
The cost of Information Technology people can be out of reach for small business on a full time basis. Data-Link West can provide computer systems help, on a part time or on call basis at rates below what others in the industry charge. Our staff can work with company IT Personal to do all the little things on the to do list which never get done due to major problems. We can also be your companies Computer Person, working on a scheduled day to come in and fix the problems of the week.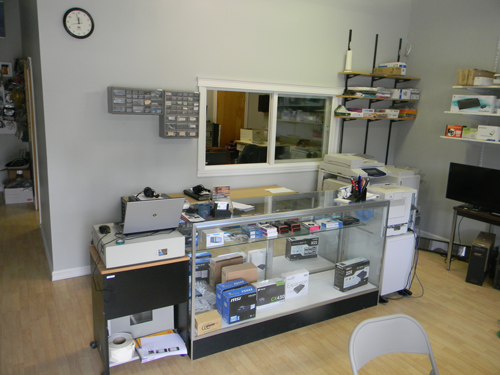 Data-Link West Inc can help with almost all your computer system needs, but if we can't we will tell you so and not spend a lot of time re-inventing the wheel. Spending $120.00 to service an old computer may not be the best use of time and money. With the price of Computers dropping every day, Data-Link West staff may give you options to put your money to better use where other service providers do what they are told and take your money.
Most companies want and or need Internet access in their computer systems. Most small companies do not know, or do not have the trained personal to make sure the Internet hookup is installed correctly and proper safety precautions are installed. To have business systems hooked to the Internet companies MUST have Firewalls and Anti-virus protections, which are installed correctly and up to date. Data-Link West Inc staff can help make your companies Internet connection one which easy to use and also secure.
Data-Link West Inc works with ADDON Software Systems to provide true business software, not off the shelf one program fits all software. ADDON Software includes full-featured Business modules, which include all source code. If you do not like a screen layout, or a report style, you or Data-Link West Inc programmers can make it be Your Companies software. Data-Link West Inc has worked an arrangement with a service company in the mid west to provide the full ADDON Software Package at less than 10% of the original base price.
Call Data-Link West Inc in Bellingham at (360) 734-8911 and ask what we can do to help your company improve your computer systems and not break the bank at the same time. You can E-Mail us at info@datalinkwest.com or use the Data-Link West Inc. web site at www.datalinkwest.com for more information.
Eric E. Johnson
President
ericej@datalinkwest.com